The lead magnet is a gift or promotion that you offer to your audience to allow them to buy more of your product or service.
As a result, the lead magnet becomes a sales bait but is not used randomly. You need a method before thinking about the use of the lead magnet.
1-HOW TO USE THE LEAD MAGNET?
To use the lead magnet, there is indeed a procedure before engaging the customer further. The role of the lead magnet is to improve sales, it intervenes much more in the remarketing phase still called rectargeting to engage the people who have interacted with your brand without finalizing the action. You can also introduce it into your blog posts to better convert the reader to take the next action in your buying process.
As a result, the type of lead magnet can change from one step to another in the process of purchasing your product/service. This is a boost to attract the potential customer to convert.
2-HOW TO CREATE A LEAD MAGNET?
To create a lead magnet, be a fine strategist! Just think about the element that will further convert your potential customers to take action and offer it to the target audience.
The lead magnet is an essential element for the success of your marketing strategy. Do not forget to introduce it for the success of your sales on the digital.
Contact us for support.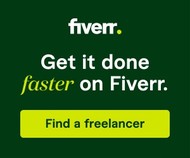 PLEASE OUR FREE TIPS
Terminé ! Vous figurez dans la liste.