There are a number of social networks, but today we are interested in LinkedIn because it is the social network of companies that offer services to other companies commonly referred to as business to business. It is as true as other social networks like Facebook, Instagram, Twitter … are also business to business social networks but LinkedIn is exclusively B to B and does not offer business to consumer alternatives like its neighbors because of its audience reason why, we call it the social network B to B but also, it offers huge recruitment potential.
1- HOW TO CREATE A PROFESSIONAL PAGE IN LINKEDIN ?
First of all, before you create a business page at LinkedIn, the first step is to create a profile using an email and password.
If you are a company, you can update your personal profile based on your company's information but also and most importantly, you need to create a professional page that will give you access to sponsoring your publications in order to reach more target companies.
If you are a job seeker, update your profile, i.e. your profile picture that should represent your portrait, your personal information, firstname, name, profile title what you are looking for, your training, your industry, your country, and the description of your skills. All this information will be displayed at the head of your profile and will represent your identity. Then, make way to fill your resume below.
It is here to complete your information displayed at the bottom of your profile which concerns experience (your professional experiences), training (your different trainings), competence (you will check the different proposals depending on your field), realization (this concerns training certificates) and the Network menu located at the head of your computer version page, you already have profile proposals that you can invite to form your future network.
All of this makes it easier to get your resume online, which you can edit at any time for potential recruiters. This is the visibility part of your CV on the job market.
However, LinkedIn also offers a premium version of profiles that involves optimizing your visibility for target recruiters or optimizing your business. You can find all the details of Linkedin premium version.
If you're a company and you offer business services, LinkedIn is the go-to platform for the success of your business because it's full of businesses in the world in every industry. It is a kind of digital directory that allows you to find your corporate customers. Don't hesitate to contact us to develop your marketing strategy on LinkedIn and make your efforts profitable. We're listening.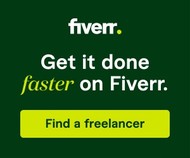 Get this e-book that explains community management in its smallest details through the marketing plan and the configuration of professional pages to increase skills in community management.
PLEASE OUR FREE TIPS HERE