If it is more true that the newsletter sells it is because it allows to direct and boost customers from personalized emails.
To create a newsletter, you must first collect the e-mails of prospects from the call to action button via the website or social networks.
After obtaining the prospect emails, it is necessary to boost them to convert them into customers or to maintain them to retain them: this is the inbound marketing methodology (internet marketing, personalized marketing).
Inbound Marketing is responsible for converting prospects into customers to the means of marketing emails still called newsletters to transmit these customers to the sales team for service conclusion purposes.
1- NEWSLETTER ROLES
If the newsletter is necessary, it is because it allows:
Relaunch the customer online with special content that describes the value of products or services based on the prospect's interest.
Edit promotions where appropriate to increase sales.
Inform customers about how the business works and its services based on its needs.
2- STRATEGIE OF A NEWSLETTER
The strategy of a newsletter is based on an introduction, a body of the subject accompanied by corresponding images, links of calls to action and a conclusion.
It reflects the company and its services. It is therefore a sales tool because it allows to engage prospects from equity links (link for a purchase order, link for in-depth information in the context of coaching companies, link for an online payment, link to a link to a specific service or product…).
The newsletter is a real tool for personalizing information and converting the prospect because of its special content. Its frequency of sending is weekly or monthly as an option.
3- PRACTICAL CASE
The Gold Cosmetique customer is a company that manufactures and sells mixed beauty milk ranges. Cosmetic Gold customers contact Marketing Pro to promote their beauty milks because they are brand new to the market and would like to create and increase its turnover.
Marketing Pro will use inbound marketing techniques to develop its marketing strategy as it is more profitable at a lower cost.
We will create a website (Gold Cosmetics online company) that will host the products and information of the gold cosmetics company, a blog to express the value of products and the company, professional pages for the extension of milks beauty and blog as well as a newsletter to emails collected from the website that will allow prospects to go shopping using newsletters, purchase links, online payment links…
The role of the newsletter will be to maintain a permanent relationship with prospects and convert them over time. The newsletter will engage the customer according to its purchasing process (customer maturity level). The newsletter will aim to transform prospects into customers, stimulate purchasing and build customer loyalty.
The newsletter is an online prospecting and retention tool because of its targeted adaptation to the customer's needs. It is one of the essential tools of online marketing after the site and social networks.
The newsletter can be developed through a website or directly through the mailchimp software after collecting prospective emails using physical contact in exchange for a special gift or through the action button on the site or even more through the networks Social.
If we take the example of our client Cosmetic Gold, we could set up a form to fill out in blog articles and that would contain the information of the user in exchange for a 10% discount on a purchase, free advice or so organize social media campaigns that stipulate that each customer will receive a 10% discount in a form to be filled out that would contain their contact information as an example among many possible choices.
NOTE: it is not commercial to send marketing emails to people without permission; always be reassured that the email address was given to you by the holder. Provide a churn tab in your newsletter emails to give your prospects freedom. Its part of the satisfaction process that leaves the customer free to choose.
Need to hire your customers online? To develop a profitable website and an engaging newsletter? Contact an expert and enjoy a free study for your project.
A world that has become digital, a society that has become digital, a digital enterprise. Marketing Pro International a vision for the future for businesses.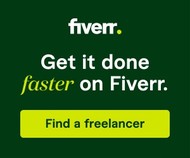 PLEASE OUR FREE TIPS HERE